2021 SEAC Fall Seminar
SEAC Fall Seminar
Register Now
October 7, 2021
---
Seminar Schedule: 4 PDH
| | |
| --- | --- |
| 7:00-7:40am | Registration/ Breakfast/ Networking with Sponsors |
| 7:40-9:45am | Announcements/ Overview of Mass Timber Construction in 2021 |
| 9:45-10:00am | Break/ Meeting with Students/ Networking with Sponsors/ Raffle |
| 10:00am-12:00pm | Getting the Load from Here to There: Load Paths, Diaphragm, and other Essentials |
---
Presentations:
Overview of Mass Timber Construction in 2021
Presented by: Gregory R. Kingsley, PhD, PE, P.Eng. President and CEO, KL&A Inc. Structural Engineers and Builders, Golden, CO
The introduction and evolution of mass timber in the IBC may represent the most rapid development of a new, major structural material in the building code in the history of modern codes. It is hard to keep up. This presentation will include a rapid fire introduction to mass timber products and systems from the perspective of a structural engineer, with an emphasis on the new tall-wood provisions that created three entirely new building types in the 2021 IBC. General structural design will be addressed, including topics in connection design, diaphragm design, shear wall design, vibration and acoustics. A topic that is the centerpiece of mass timber design, design for fire resistance, will be addressed.
As a non-commodified material, mass timber often necessarily includes early engagement of fabricators and builders, not to mention estimators who may not be familiar with the systems. Structural engineers, too, may struggle to implement "the usual" solutions which have worked well for decades with other materials, but may not be right for mass timber.
Finally, a discussion of cost, value, and structural optimization will address the newest structural design criteria – embodied carbon – and the biggest roadblock to mass timber construction, even before the pandemic interrupted supply chains worldwide: cost.
Getting the Load from Here to There: Load Paths, Diaphragms, and other Essentials
Presented by: Ron Klemencic, PE, SE, Hon. AIA, NAC, NAE, Chairman and CEO of Magnusson Klemencic and Assoc., Seattle, WA; Tom Meyer, PE, SE, Principal, Magnusson Klemencic Associates

A complete load path which adequately and reliably delivers horizontal wind or seismic forces to primary vertical bracing elements of a building is essential to meeting performance objectives. Often, the analysis and design of Diaphragms, Chords, and Collectors are left to the end of the design process and are not well-considered.
In particular, diaphragm deformations, transfer forces due to offsets in the lateral bracing system, or back-stay effects associated with substructures are simply overlooked. This presentation will provide guidance regarding best practices and will highlight issues to identify and address early in the design process to ensure the desired design outcome.
---
Meet the Presenters

Gregory R. Kingsley, Ph.D., P.E., P.Eng.
Greg Kingsley spent his early career and education focused on structural masonry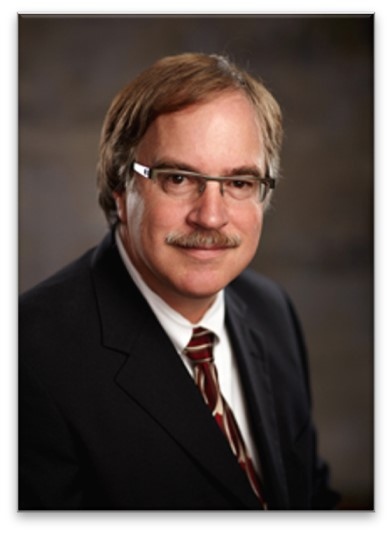 design and research, culminating in a pseudo-dynamic test on a full-scale 5-story building at the University of California, San Diego, and then another full-scale test of a 2-story unreinforced masonry building at the University of Pavia in Italy. In 1995, he joined a Colorado structural engineering and construction firm, KL&A Inc., which he has led since 2003 as President and CEO. Since 2006, KL&A Inc. has been consistently voted one of the top 10 best structural engineering firms to work for in the United States, and now has over 90 structural engineers, steel detailers, and construction managers, civil engineers and land surveyors in four offices in Colorado and Wyoming. His current passion is for innovative wood structures (like the Aspen Art Museum with Shigeru Ban Architects), and in the rapidly growing field of mass timber construction, which he considers our best hope for marrying carbon sequestration with environmental responsibility.
Ron Klemencic, PE, SE, Hon. AIA, NAC, NAE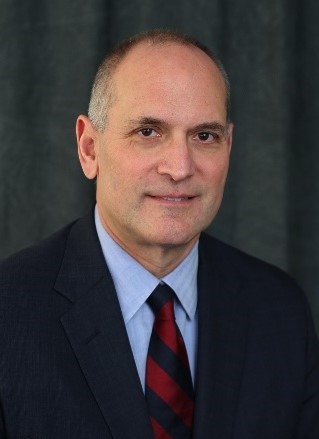 Ron, Chairman and C.E.O. of MKA, is known for his creative yet practical design solutions. A past 5-year Chairman of the Council on Tall Buildings and Urban Habitat, Ron's focus is complex high-rise and mixed-use designs. He has worked on projects in 29 states and 25 countries, with developments up to 8.4-million square feet, and is sought out by developers, architects, and contractors for his creativity, "big picture" approach, and unique ability to consistently produce cost-effective, innovative designs. Ron continues to lead the advancement of performance-based seismic design of tall buildings through initiatives including as the PEER TBI Guidelines and design of buildings, such as the 1,070-foot-tall Salesforce Tower in San Francisco and Rainier Square Tower in Seattle.
Tom Meyer, PE, SE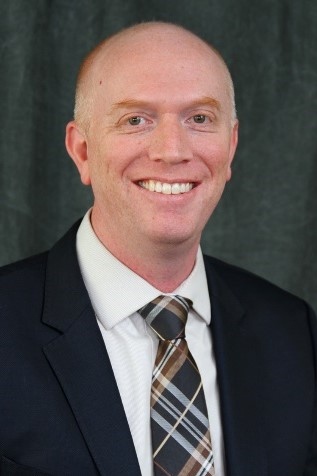 Tom is a Principal at Magnusson Klemencic Associates (MKA) with 25 years of experience, specializing in the design of complex steel structural systems, such as stacked-program convention centers. He is also a leader and senior member of the firm's in-house Steel and Performance-Based Seismic Design Technical Specialist Teams. Tom has presented on diaphragm design and lateral load transfers at conferences hosted by the American Institute of Steel Construction, Structural Engineers Association of Northern California, Structural Engineers Association of Washington, and the Los Angeles Tall Buildings Structural Design Council. He has also co-authored a technical seismic brief for the National Earthquake Hazards Reduction Program.




Earlybird discount is available through September 24, 2021

2021 Group Discount Codes:
If you are registering multiple people, please use the following discount codes if they apply:

2021FS010 - 10% discount for 5-9 people
2021FS20 - 20% discount for 10+ people

The code will not apply until that many people are registered. Threshold codes are applied at the very end of event registration.

Registration Fees:
| | | |
| --- | --- | --- |
| Registration Type | by September 24 | after September 24 |
| SEAC Member In-Person | $125 | $150 |
| Nonmember In Person | $165 | $190 |
| Student In Person | $30 | $40 |
| SEAC Member Webinar | $110 | $140 |
| Nonmember Webinar | $150 | $180 |
| Student Webinar | $30 | $40 |
---
Thank you to our sponsors! Click on the logos to go to sponsor websites for more information.
GOLD SPONSOR
SILVER SPONSOR
BRONZE SPONSOR
Would you like to become a sponsor?
Contact Becky Roland at administrator@seacolorado.org, or give us a call at 303-551-3266!